Clay mine pit
Due to the lack of natural values, this station on the Kiscelli-Doberdo educational path is an opportunity to continue the historical thread. The production of bricks in Óbuda in the 1850s led to the development of mining. The surface, which had been damaged and degraded in the previous centuries by the felling of trees, mainly for wood, was further disturbed by the extraction of clay for production. Photographic sources from the 1870s are available for the area, which can be consulted below, and for a comparison with the present day, not a military survey but a series of aerial photographs taken from Budapest in 1944.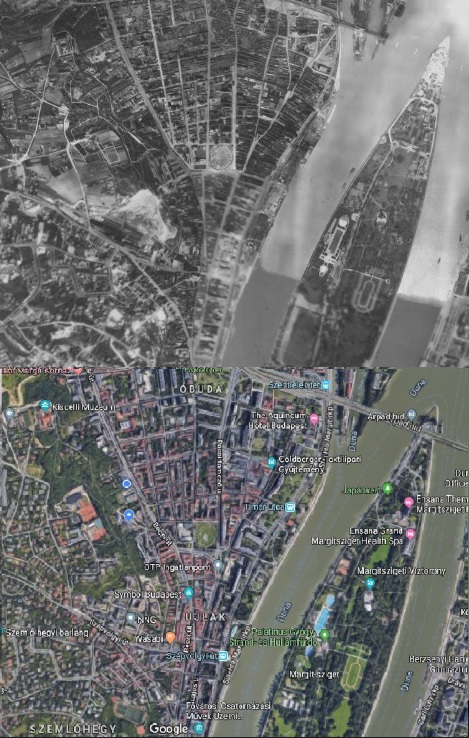 Comparing the 1944 photograph with the present one, the area of the Kiscelli plateau forests is clearly distinguishable. The paths that cut through it were also not covered by a uniform canopy, proving that it was a relatively young forest. Mining activity had ceased by this time and nature could begin to reclaim the site. The human presence was less pronounced than today, with no block of flats having been built in the areas outside the trail.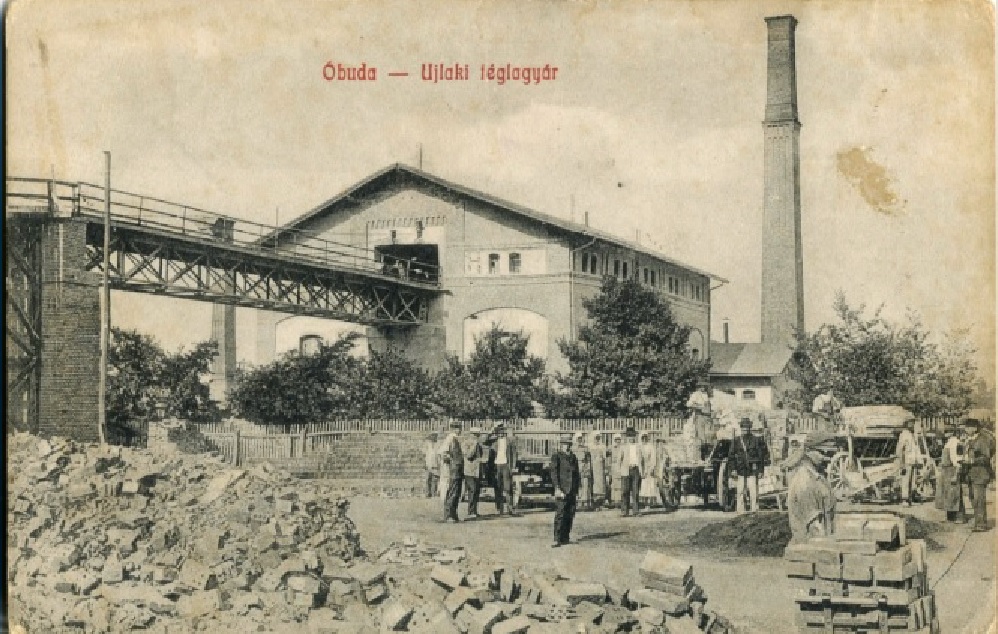 In the 1890s, clay was still transported by conveyor belt over the Bécsi Street.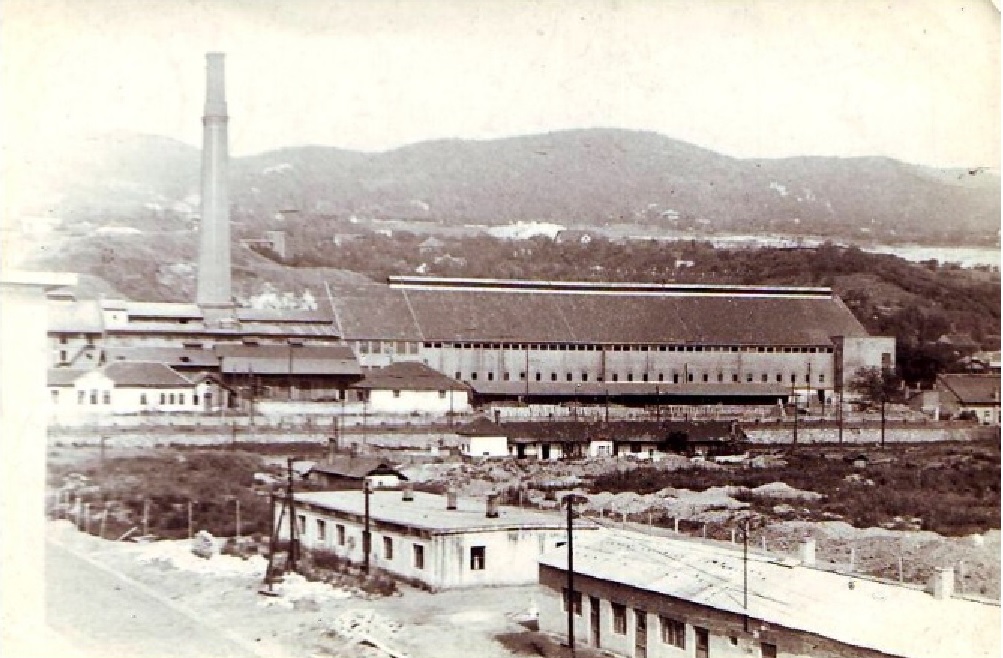 The brick factory of Óbuda opposite the Kiscelli Street in the 1960s.
Source of the historic photographs: egykor.hu