Chapel spring
General knowledge of the spring:
The spring is named after the Chapel of the Holy Blood, which is located next to it. The area of the Kiscelli plateau is karstic, but the Chapel Spring is not karstic, but a groundwater spring.
Water quality parameters:
According to Act LIII of 1996, a surface water discharge is considered a spring if it has a flow rate of more than five litres per minute. This criterion is not met by the Chapel Spring, as measured in recent years, and it cannot be protected under the Act.
According to the measurements carried out at the University of Óbuda (and its predecessor, the Technical College of Light Industry), the spring water cannot be considered drinking water, several parameters are higher than the health limit. The parameters are:
Chemical Oxygen Demand (COD) - measured value: 23,1 mg/l (limit: 5 mg/l)
nitrite - measured value: 84,2 mg/l (limit: 50 mg/l)
sulphate - measured value: 338,3 mg/l (limit: 250 mg/l)
General knowledge of the chapel: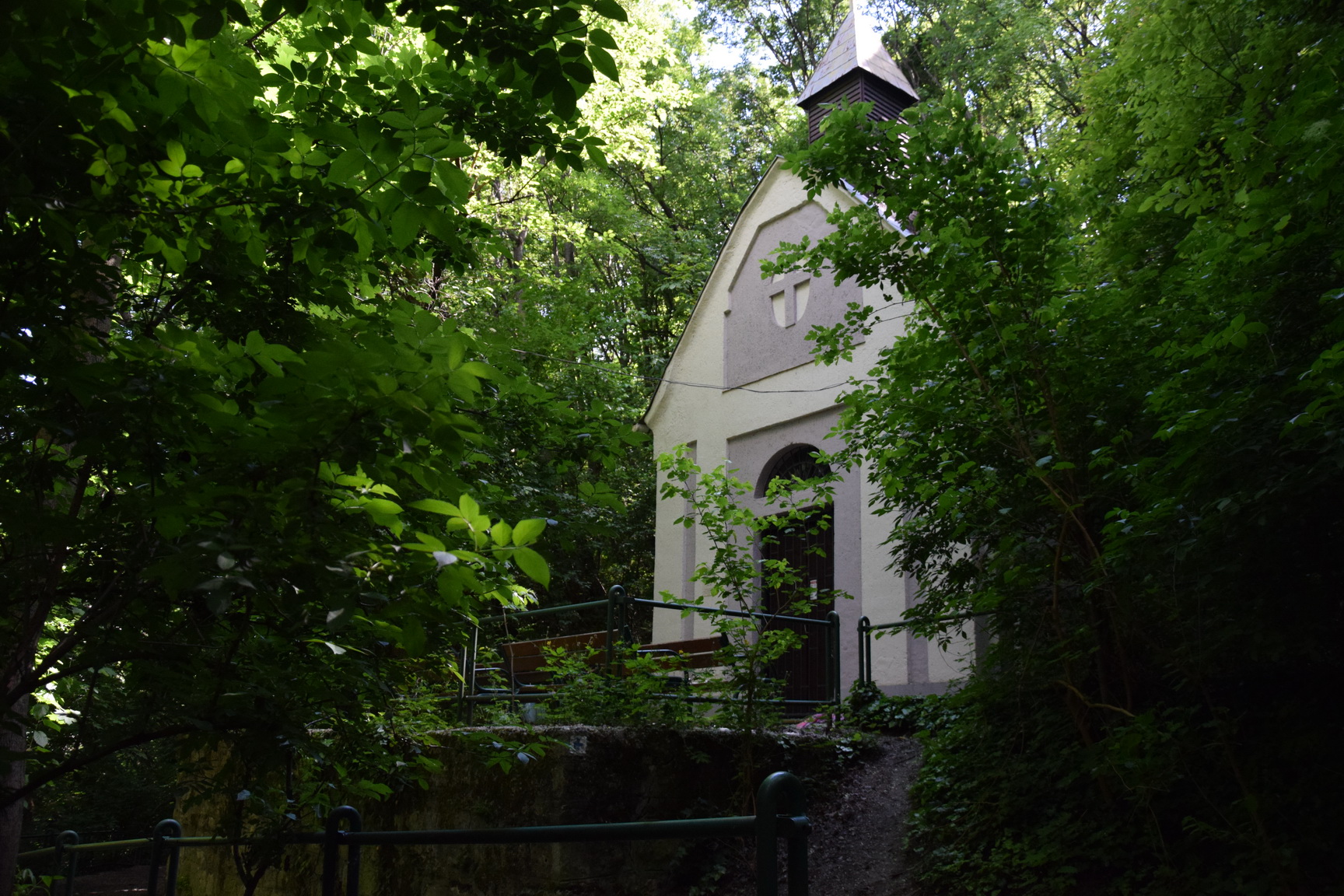 The chapel was built in 1702 by the Zichy family, who owned this area. The building was erected to house a replica of the statue of the Virgin Mary brought from the village of Mariazell. The name "Kiscell" itself comes from here. Currently, the statue is located in the 3rd district in the main parish church of St. Peter and Paul.
Historical maps and a contemporary satellite image are used to illustrate the extent of human impact on the environment. This is based on the First Military Survey, which shows how the area looked at the time of the chapel's construction compared to today:
Source of the historical map: maps.arcanum.com
Source of the satellite image: Google Maps