Lookout spot
The Lookout is a less technical stop on the trail. The stations along the Doberdo road are works of art by the Zichy family from the 1800s. The Second Military Survey of Hungary was carried out around this time, so that, like the previous ones, the map can be compared with a satellite image of the present-day situation: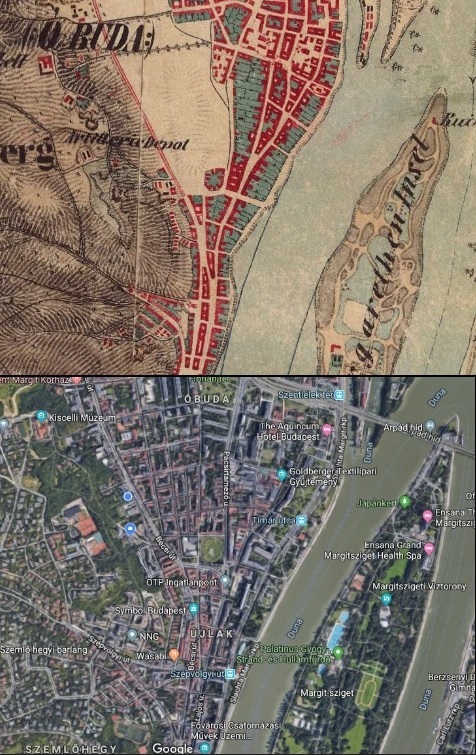 Sources for the pictures: mapire.eu, Google Maps
The lookout spot is mistakenly associated with a good view by its name, but the actual view is limited by the plants growing in the area. This is what the view of the areas towards Pest would look like without the disturbing vegetation: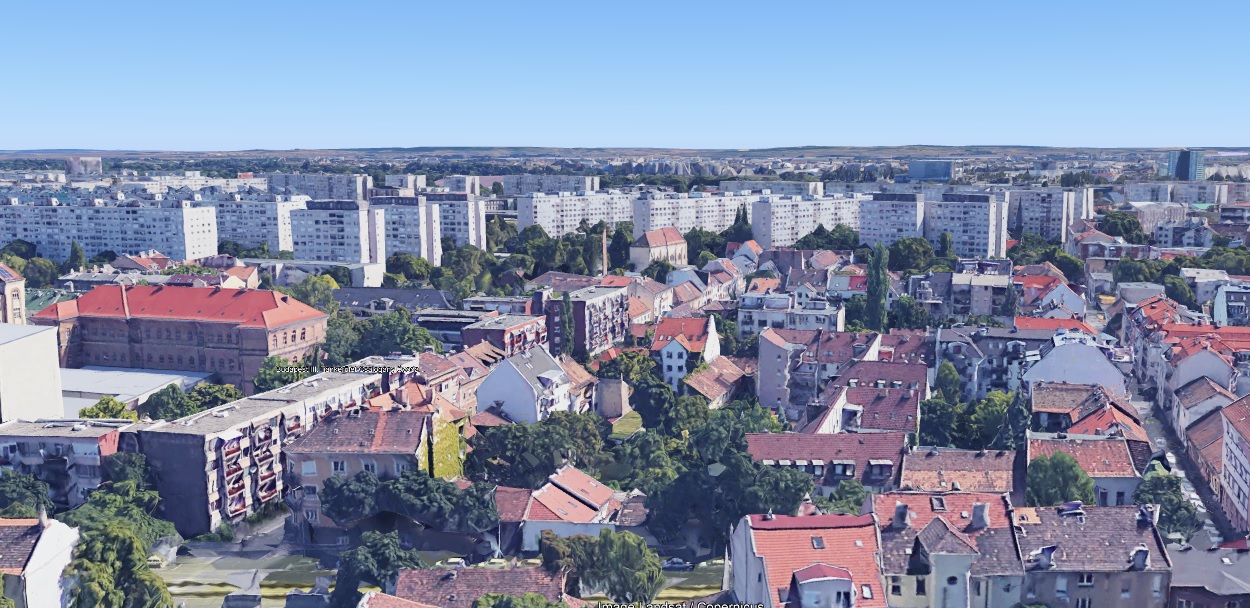 Nearby in the wooded part of the Doberdo road, you can observe the stations of the Way of the Cross of Jesus Christ. The road leads to the Calvary. The following picture shows how the Calvary looked about a hundred years ago. The picture clearly shows that the vegetation is more subdued than it is today. The area itself was almost completely barren in the 1800s due to logging and mining.
In the 1800s, the landscape was shaped mainly by logging, followed by mining. The native flora was replaced by a pioneer community of invasive species. Source of the historical image here.